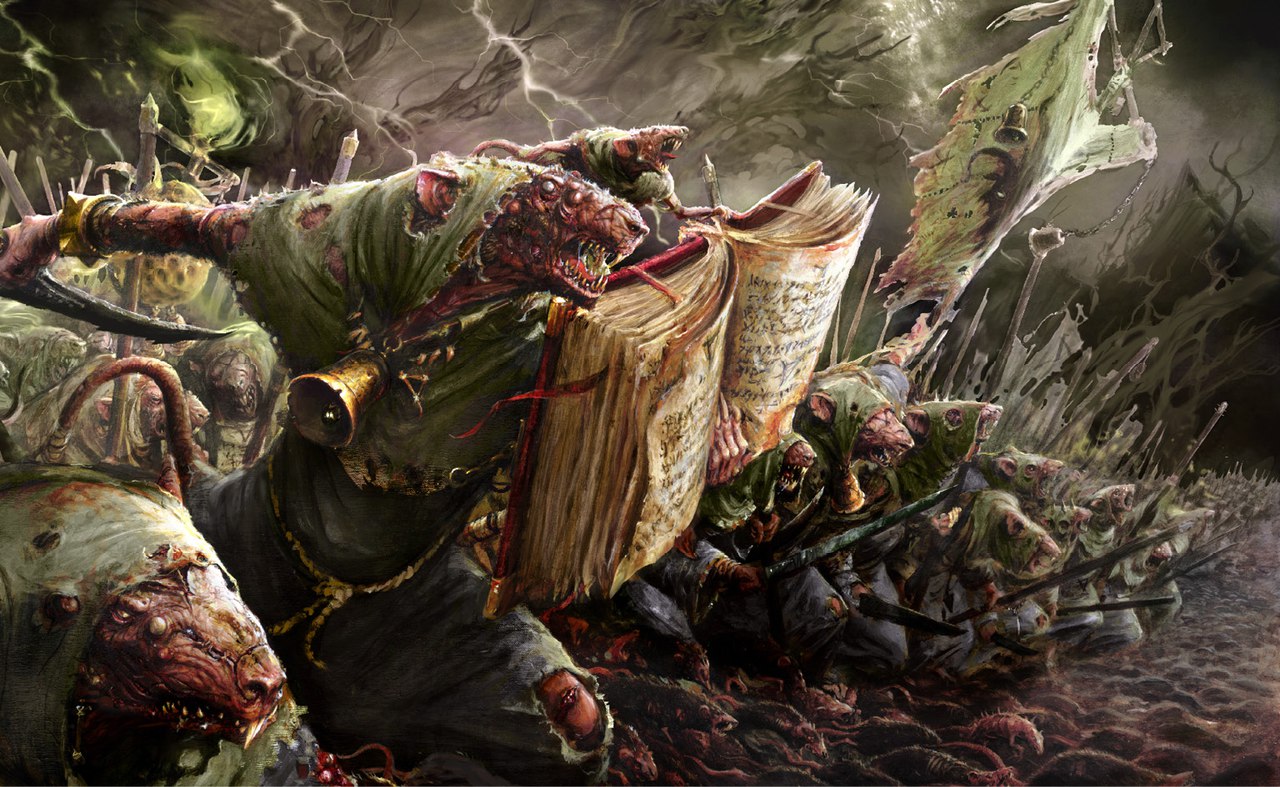 (Image taken from Warhammer by Games Workshop)
Richemulot
Ruled by the wererat Jacqueline Renier.

Land is infested with wererats, but few know this.

The three main settlements are Pont-A-Museau (population 14,000), Ste. Ronges (population 6,000), and Mortingy (population 7,000).

All settlements have around a third of the buildings abandoned, and have large and well-constructed sewers.

If Jacqueline wishes to seal the border, a living wall of giant rats, 50 feet thick, seal the border.
NPCs of Richemulot
Jaqueline Renier
Rules over the secret society of wererats that reside in the sewers.

Is not well known, few know she leads the wererats.
Monsters of Richemulot
Goblins

Wererats

Giant spiders

Zombies

Skeletons

Wights
The Sea of Sorrows
Ruled by the ghost of Captain Pieter van Riese.

Is a sea, and politically it is not fully known who owns it.

Very foggy, and it is rumored if one sails far enough they can reach the ethereal plane.

There are some islands in the sea, including Markovia.

The center of the domain is Captain van Riese's ship, the Relentless.

If the captain wants to seal the borders, a wall of impenetrable fog comes up.
NPCs of the Sea of Sorrows
Captain Pieter van Riese
Ghost of a long dead pirate/merchant.

Sails the sea on a ghost ship called the Relentless, crewed by undead.

Attacks ships that he encounters in the Sea of Sorrows.

Is well known among sailors as a ghost story.
Monsters of the Sea of Sorrows
Giant squids

Marine giant spiders

Lacedons (aquatic ghouls)

Sea snakes

Sea serpents