(Lord Soth as depicted on the cover of Knight of the Black Rose)
Sithicus
Ruled by the death knight known as Lord Soth.

Covered in thick forests.

Soth dwells in a castle called Nedragaard Keep, which is full of undead.

If Soth wishes to seal the borders, he can sing a ballad detailing his sins, which is joined by the wails of other sinners. This sound is unbearable, and anyone attempting to leave the land will turn back.

Populated mostly by elves.
NPCs of Sithicus
Lord Soth
A death knight from Krynn, the planet in the Dragonlance setting.

Hates elves due to his own past experiences with them, blames them for him becoming a death knight.

Does not want to be a darklord.

Was lured to Ravenloft through a dimensional rift by the voice of Kitiara, the object of his desire.
Kitiara
A blue warrior from Krynn.

Has dark hair and is human.

Might be real, might be a manifestation of Ravenloft used to torture Lord Soth.
Monsters of Sithicus
Banshees

Any undead

Lycanthropes.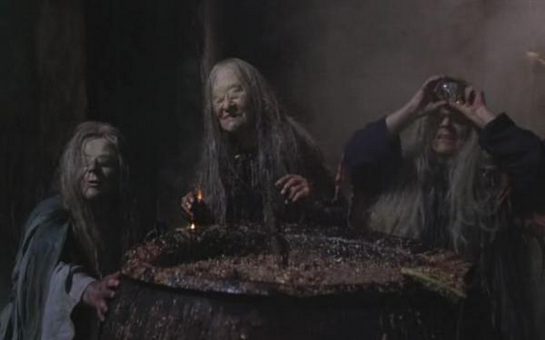 (Image from Clash of the Titans)
Tepest
Ruled over by 3 hags, who are known of through legends and mythology by the common folk.

The village of Viktal (population 3,000) is near Lake Kronov. To the east of Viktal is the town of Kellee (population 3,000).

If the hags wish, the borders can be sealed by dangerous and powerful storms.
NPCs of Tepest
The Hags
Each hag is a different type. There is a sea hag, an annis, and a green hag.

Eat human and demihuman flesh.

Keep the local goblin population in check by eating them.
Jugo Hesketh
Once an inquisitor.

Has been transformed into an evil ghast.
Blackroot
An evil treant who dwells near Lake Kronov.
Monsters of Tepest